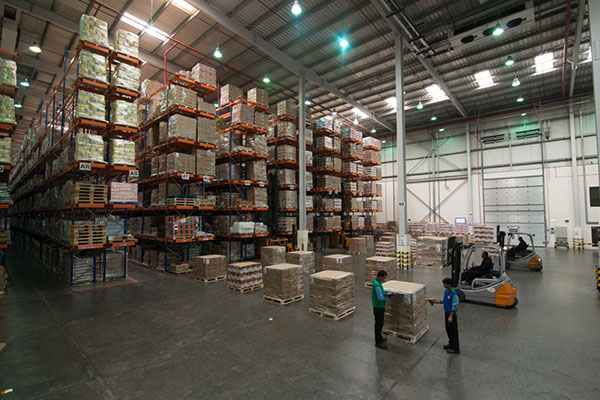 Temperature Controlled - Climate Controlled warehouse
Our Temperature Controlled Warehouses (also known as 'Cool' or 'Climate Controlled') are designed to meet the needs of our clients who want to protect valuable and perishable goods from extreme temperatures and temperature swings that can damage specialised and sensitive products.
These warehouses are engineered to give outstanding flexibility and are able to cope with any volume and throughput via our uniquely designed high-rise racking system for Selective, Double-deep and Bulk storage. Our warehouse layout and systems ensure our clients can enjoy optimal storage space, with ease of access.
GSL guarantees superior Cool Warehouse & Cold Storage services with its:
State of Art chiller systems
Highly efficient Storage and retrieval systems through modern equipment
Uniquely Engineered Air-locked dock and shelter system
Integrated Management System covering Quality, HSE with Food Safety
Cross Functional operational team
Location | Dubai Investment Park
GLOBAL SHIPPING & LOGISTICS (L.L.C)
Green Community, Dubai Investment Park (DIP-1)
Dubai, United Arab Emirates
+971 4 8851566
info@gsldubai.com
+971 4 8851577
Location | Dubai Industrial City
GLOBAL SHIPPING & LOGISTICS (L.L.C)
Dubai Industrial City,
Dubai, United Arab Emirates
+971 4 8851566
info@gsldubai.com
+971 4 8851577