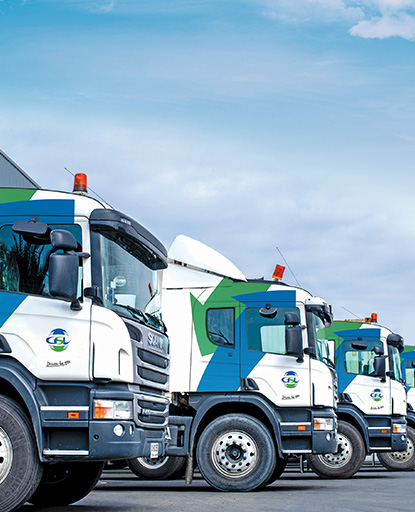 Port Haulage
Fundamental to any logistics operation is transportation. GSL offers a comprehensive suite of transportation services which can be tailored to meet our clients' specific needs.
Our fleet of trucks vary in size and purpose meeting the specific transportation needs of all types of goods, for both long and short haul – ensuring the quality and safety of our clients' products.
GSL's highly skilled team evaluates every client's requirement and provides the most cost effective transportation solution for the most efficient and safest movement of their products. As one of the UAE's most experienced logistics providers, we are able to partner with other local truck, sea and air carriers, as required.
"We are in the driving seat, managing your products from point of origin, until final destination"
Location | Dubai Investment Park
GLOBAL SHIPPING & LOGISTICS (L.L.C)
Green Community, Dubai Investment Park (DIP-1)
Dubai, United Arab Emirates
+971 4 8851566
info@gsldubai.com
+971 4 8851577
Location | Dubai Industrial City
GLOBAL SHIPPING & LOGISTICS (L.L.C)
Dubai Industrial City,
Dubai, United Arab Emirates
+971 4 8851566
info@gsldubai.com
+971 4 8851577