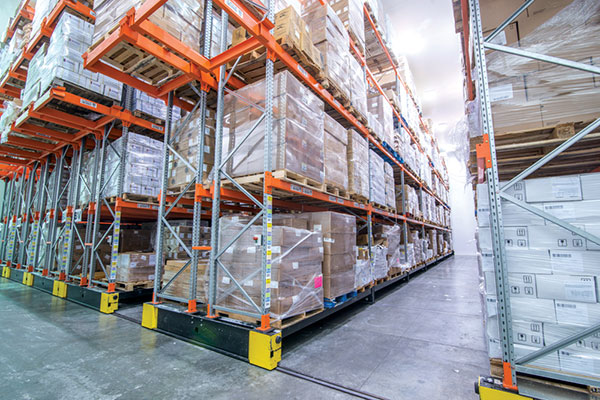 Frozen Food & Temperature Controlled Products Warehouse
GSL's Cold store warehouses offer a broad spectrum of temperature sensitive storage areas ensuring product freshness at the exact temperature you require. We understand that it is an integral component of your supply chain that the integrity of your products is maintained and we work tirelessly to ensure that the cold-chain integrity is never broken.
GSL Cold Store Warehousesare the most sophisticated Cold Stores in the region and the largest in the UAE offering storage from -60 Deg C to 0 Deg C. They are fully compliant with international standards of food safety, storing any cold, chilled and frozen products, dairy products, frozen meats, fruit and vegetables, beverages and other temperature controlled products.
GSL guarantees superior Cold Store Warehouse services with its:
Energy Efficient refrigeration systems
Flexible and efficient Storage and retrieval systems
Air-locked docking system
Strict hygiene standards compliant with food safety management requirements
Highly trained manpower
Location | Dubai Investment Park
GLOBAL SHIPPING & LOGISTICS (L.L.C)
Green Community, Dubai Investment Park (DIP-1)
Dubai, United Arab Emirates
+971 4 8851566
info@gsldubai.com
+971 4 8851577
Location | Dubai Industrial City
GLOBAL SHIPPING & LOGISTICS (L.L.C)
Dubai Industrial City,
Dubai, United Arab Emirates
+971 4 8851566
info@gsldubai.com
+971 4 8851577